The Team
The Lease Extension company comprises a team of experts who hold a wealth of over 30 years combined experience in enfranchisement and property law, corporate business management, and client services. Together we offer an unrivalled end-to-end service working with our panel of leading specialist law and chartered surveyor firms.
Quality
At the LEC we work hard to provide the highest quality service to our clients throughout their lease extension, combining our specialist expertise with our leading specialist surveyors and solicitors.
We believe in quality over quantity. Each of our specialist law and chartered surveyor firms has been hand-picked by us, using careful set criteria to ensure that they are not simply the leading experts in their field, but they consistently provide outstanding work for our clients.
Client Service
We love what we do. Our client service team are the heart of our business. We are here to help you with any question you have, however large or small – before you start your lease extension or at any point throughout the lease extension, or enfranchisement process.
Results
Extending a lease is a practical necessity and we are here to make sure it is one that you spend as little of your time and money doing. By working with the leading specialist solicitors and surveyors we will strive to ensure that your lease extension provides you with a good ROI for your property. We will also endeavour to ensure that your lease extension is undertaken as quickly as possible.
Our goal is that our clients' experience is one of ease and reassurance from the moment they speak to us to the day their lease completes.
The Lease Extension Company was founded by Tabitha in 2017. Ironically after 20 plus years of working for blue-chip corporate companies working at the LEC in some part reminds Tabitha of one of her teenage Saturday jobs working at a denim jean shop;
"I'll never forget that Saturday job because of the pure joy of a customer when from all of the different brands, and hundreds of different styles you helped them find their perfect pair of jeans. At the LEC we obviously don't sell jeans but we do offer our clients a service we are very proud of; helping to navigate what can be an overwhelming, costly and somewhat confusing task of extending a lease. It is incredibly rewarding when a client's lease completes faster than they anticipated and for a good price. It is also equally rewarding when on a difficult lease our team have been able to navigate and find ways over the bumps in the road that have occurred and the client is really thankful."

– Tabitha
"Thank you so much for your help. You made what at first appeared like a big daunting and expensive task, simple, easy to understand and almost fun!"
Jackie and Phil - Southampton
"Thank you for helping with our freehold. Everyone has been very helpful and friendly even our surveyor and lawyer were very friendly and got things done quickly."
Kevin - Bournemouth 
"Thank you for all your effort in helping us extending the lease. I sincerely believe you saved us a lot of time and money. Please can you offer the same service for buying a house?!"
Mark - Manchester
"Tabitha thank you and your team for all your advice and help it was much appreciated. We can't thank you all enough for making sense of our position and helping us find the solution. We couldn't recommend the LEC more highly."
Sandra and Tom - Leeds
Find Out About Our Costs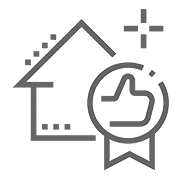 Find Out About How We Help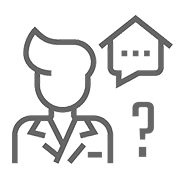 Read Our Lease Extension FAQ's
Lease Extension Calculator
Strength In Numbers
Find out how to extend your lease in a group or with neighbours with the same freeholder to give you the best chance of negotiating the lowest possible premium and reducing the costs by up to 50%.
Our experts in lease extension work together with the other leaseholders in the block, securing a group application and coordinating and managing this group at no extra cost.
For a FREE, no-obligation lease extension consultation
Get In Touch
Hello. Wondering if you qualify for a lease extension? We'd love to hear from you.
If you'd like a free copy of 'How To Extend Your Leasehold – The LEC Guide' and apply for a FREE, no-commitment consultation with us and one of our fixed-fee solicitors, simply fill out the form below, e-mail or simply call us free: