COVID-19 Notice – We are still working and here to help with your lease extension.
Stress-Free
We offer a one-stop bespoke service working with specialist solicitors and surveyors for a money-saving fixed fee. You can relax, safe in the knowledge we will oversee the whole process, for you.
Transparent Costs
Passing on our preferential valuation and legal cost savings directly to you, you know your costs from the start, and there are no surprise 'meter running' legal fees at the end of the process.
Added Value
Extending your lease adds significant value to your property at an amount greater than the costs incurred, increasing your property's saleability and eliminating ongoing ground rent costs.
Peace of Mind
Receive leading industry expertise, at an unbeatable price. With the reassurance that we will oversee the whole process from the valuation to registration of the new lease with HM Land Registry.
We Operate Nationwide
Extend Your Lease With Ease
"Thank you so much for your help. You made what at first appeared like a big daunting and expensive task, simple, easy to understand and almost fun!"
Jackie and Phil - Southampton
"Thank you for helping with our freehold. Everyone has been very helpful and friendly even our surveyor and lawyer were very friendly and got things done quickly."
Kevin - Bournemouth
"Thank you for all your effort in helping us extending the lease. I sincerely believe you saved us a lot of time and money. Please can you offer the same service for buying a house?!"
Mark - Manchester
"Tabitha thank you and your team for all your advice and help it was much appreciated. We can't thank you all enough for making sense of our position and helping us find the solution. We couldn't recommend the LEC more highly."
Sandra and Tom - Leeds
Buying or Selling?
Don't let a property with a low lease put you off buying it or selling it. Give one of our team a call today to explain how you can still start the process and protect and maximise the property's value.
Strength In Numbers
Extending your lease in a group or with neighbours with the same freeholder gives you the best chance to negotiate the lowest possible premium and can reduce the costs by up to 50%.
We work together with the other leaseholders in the block to secure a group application and coordinate and manage this group at no extra cost.
For a FREE, no obligation consultation
Find Out About What We Do
Find Out About Our Costs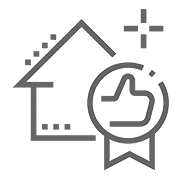 Find Out About How We Help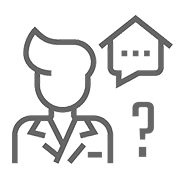 Read Our Lease Extension FAQ's
Get In Touch
Hello. We'd love to hear from you.
To receive your free copy of How To Extend Your Leasehold – The LEC Guide, and apply for a FREE, no obligation consultation with us and one of our solicitor's simply fill in your details in the form, e-mail or simply call us free: