Questions
When we start working with new clients they have lots of questions, so please find some of the most frequently asked questions.
If you have any additional questions or you'd like to discuss anything further please drop us a line at contact@theleaseextensioncompany.com
Alternatively, you can call us on freephone 0800 030 6908, 24 hours a day, 7 days a week.
Do I qualify to extend my lease?
YES
If you have owned your property for at least two years you have the legal right to extend the lease by an additional 90 years (minimum) and in most cases eliminate your ground rent. This is specific to each property and will be fully detailed as part of your individual Property Management Plan.
Do I qualify to extend my lease?
YES
If you have owned your property for at least two years you have the legal right to extend the lease by an additional 90 years (minimum) and in most cases eliminate your ground rent. This is specific to each property and will be fully detailed as part of your individual Property Management Plan.
Why do I need to extend my lease?
A lease is a wasting asset and as such the longer the lease the greater value it has to your property. If a lease falls below 80 years the value of your property significantly declines and often mortgage companies will not lend against a property making it difficult to sell and significantly less valuable than a property with a lease greater than 85 years. This is in part because the 'marriage value' then becomes applicable to the transaction of extending the lease.
Eventually, if a lease is not extended the property reverts to the ownership of the landlord or freeholder.The Leasehold Reform Housing and Urban Development Act of 1993 gives every resident the statutory right to protect the value of their asset (property) by either buying the freehold (enfranchisement) or extending their lease.
When is it best to extend my lease?
Any property with a long lease is a valuable asset. The less time left on a lease the greater the costs involved to extend it, whilst at the same time, the value of your property is also significantly decreasing.
UNDER 70 years – it is very unlikely a mortgage lender will lend to a property. Terms to negotiate a lease on such a property, become far less favorable and are likely to include the marriage value or marriage fee, where the landlord might be entitled to 50% of the value increase in your properties worth. See below for more info.
BETWEEN 70-80 years – this is a crunch period. It is imperative to act now, the more time that expires on the tenure of your lease the greater expense you will incur in rectifying the situation and the loss of value to your property will continue to increase. In addition, the marriage value might be applicable in determining the lease extension cost.
OVER 80 years– this is the best time to get the most value from increasing your lease and negating the opportunity for a freeholder to claim 'marriage value' where they become legally entitled to the value of any increase in value added to your property that represents 50% or more of its value prior to extending the lease.
The main cost is the lease premium, which is payable to the landlord or freeholder. There are a number of variables that determine this cost, not least the expertise and negotiable skills of the surveyors and solicitors who undertake the valuation, negotiation, and legal services on your behalf. This is where working with the LEC adds significant value and saves you money as we only use leading industry experts. In almost every instance the cost to extend your lease you is usually less than the value it adds to your property.
For each job we carefully choose from our network of solicitors and valuers the best people for the specific requirements, who work with our team to ensure you get industry-leading expertise and service at the best costs.
How can I extend my lease?
There are two ways in which you can extend your lease; the statutory legally protected route or the direct private lease extension.
We work with clients to determine which route is the best option providing the greatest value for their property and individual requirements. Please find to follow a description of both routes.
If you are unsure of the best route for you and have any additional question we will happily walk you through each option to help determine the right route for you.
Option 1 – The Statutory Legally Protected Route
legally protected at every stage
our leading industry specialist secure the best terms
premium agreed within legal statute
freeholder legally must extend the lease
no future ground rent costs
all terms are secure for the term of the lease
The Statutory Legally Protected Route allows you to invoke the rights given to you by law ensuring the landlord cannot refuse your right to extend the lease, you are not seeking their permission you are legally telling them you are going to do so. The timings and process follow a strict legal timetable the landlord must comply with. The price you pay is worked out using a formula prescribed by law, the landlord cannot name their price!
Here at the Lease Extension Company, our job is to facilitate the process and ensure it runs smoothly on time and the best terms and costs are negotiated and agreed on your behalf.
Utilising our network of specialist legal and surveyor practitioners who are highly skilled in administering The Leasehold Reform, Housing and Development Act 1993.
Option 2 – The Direct Private Route
no valuation report requirement
reduced fees
If you agree the terms and the premium price of the lease directly with the Freeholder this route can reduce the professional fee's costs and sometimes the time taken. However, undertaking this route is not risk free as it does not offer legal protection (offered via the statutory route) and there is often no room for any negotiations.
The freeholder can name their price and terms and there is no set process. Often the terms will include ongoing ground rent costs, which can reduce the future saleability and value of your property as some mortgage companies will now not lend against properties with ground rents due to recent negative press coverage.
How long can I extend my lease for?
90 years, is the requirement of the Leasehold Reform and Urban Development Act 1993. This allows you to add 90 years to whatever term you currently have on your lease, so if your current lease 75 years it will increase to 165 years.
What is the marriage value?
The marriage value is when the freeholder (landlord) is entitled to up to 50% of any uplift in value resulting from a lease extension when the lease extended is less than 80 years. The term marriage value or marriage fee is so called because it represents the value of the property plus the longer lease (i.e.when married together) exceed the value of the separate entities. Which is why it is advisable if possible to extend a lease before it falls below the 80 year mark.
Buying the freehold?
At the LEC we can work with you to ascertain if buying your freehold is an option for you. Buying the freehold effectively changes a lease to a longer term, most typically 999 years and thus hugely increasing the value of the property.
Whilst vastly increasing the value of your property, owning the freehold will also eliminate any previous costs you incurred for ground rent, you are now the freeholder and this cost is redundant. Insurance costs usually are greatly reduced as the risks of any claim being handled by an absent freeholder are negated.
Ready To Get Started?
Stress-Free
Extend your lease easily in one place
Money-Saving Fixed Fee
Transparent discounted costs
Nationwide
Specialist enfranchisement Surveyors & Solicitors
Peace of Mind
Exceptional service
For a FREE, no obligation consultation:
"Thank you so much for your help. You made what at first appeared like a big daunting and expensive task, simple, easy to understand and almost fun!"
Jackie and Phil - Southampton
"Thank you for helping with our freehold. Everyone has been very helpful and friendly even our surveyor and lawyer were very friendly and got things done quickly."
Kevin - Bournemouth
"Thank you for all your effort in helping us extending the lease. I sincerely believe you saved us a lot of time and money. Please can you offer the same service for buying a house?!"
Mark - Manchester
"Tabitha thank you and your team for all your advice and help it was much appreciated. We can't thank you all enough for making sense of our position and helping us find the solution. We couldn't recommend the LEC more highly."
Sandra and Tom - Leeds
Buying or Selling?
Don't let a property with a low lease put you off buying it or selling it. Give one of our team a call today to explain how you can still start the process and protect and maximise the property's value.
Strength In Numbers
Extending your lease in a group or with neighbours with the same freeholder gives you the best chance to negotiate the lowest possible premium and can reduce the costs by up to 50%.
We work together with the other leaseholders in the block to secure a group application and coordinate and manage this group at no extra cost.
For a FREE, no obligation consultation
Find Out About What We Do
Find Out About Our Costs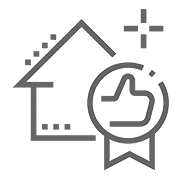 Find Out About How We Help
Lease Extension Calculator
Get In Touch
Hello. We'd love to hear from you.
To receive your free copy of How To Extend Your Leasehold – The LEC Guide, and apply for a FREE, no obligation consultation with us and one of our solicitor's simply fill in your details in the form, e-mail or simply call us free: