Extending a Lease: Step by Step
Are you curious about how the lease extension process works? To give you an idea of the timeline, here are the main steps:
Eligibility Check
Valuation
Serving the Section 42 Notice
Receipt of the Section 45 Counter Offer
Negotiation
Agreement of Terms
Registration of your new lease
When you work with The Lease Extension Company, you can be sure that our nationwide lease specialists, valuers, and solicitors will support you from instruction to completion – consistently negotiating the best outcome and ROI for your property.
For a thorough explanation of each step in the procedure, see our article titled 'How Long Will My Lease Extension Take?'.
Additional Services
At The Lease Extension Company, we can help you to extend a lease with neighbours or in a group with the same freeholder. Our specialist lease enfranchisement solicitors will work to secure a group application and manage this group at no added cost.
We can also help establish if buying your freehold is a viable option for you.
One Money Saving Fixed Fee For Solicitor & Surveyor
At the LEC we work together with the leading specialist lease extension solicitors and surveyors to save you time and money by helping you protect your current investment in your property, whilst also adding significant value to it. Our money-saving fixed fees combining both your solicitors and valuers' costs ensure that there are no hidden costs or 'meter running' professional service charges.
Outstanding Lease Enfranchisement Service
We pride ourselves on delivering the best customer service, changing the typical experience of extending a lease. If during the process of extending your lease it encounters an issue we will find a way to navigate around it, or work through it to find the best solution.
We will manage your lease extension from instruction to the final registration of the title with HM Land Registry. Working closely with every client, we put together an individual Project Plan, detailing each stage, legal requirement, costs and process, giving you a comprehensive understanding of what happens when and what it will cost.l cost.
Dedicated Professionals
With over 20 years of combined experience in lease extensions and project management expertise, our experience has led us to understand the importance of simplicity, adopting a 'plain speaking' approach and delivering outstanding service.
We work for you, saving you time, money and stress.
For more information about how our fixed fee for your lease extension please give us a call, free on 0800 098 2770 or email [email protected]
Ready To Get Started?
Stress-Free
Find out how to extend your lease effortlessly in one place
Money Saving Fixed Fee Specialist Lease Extensions Solicitors and Surveyors
No nasty hidden costs
Available across the UK
Specialist enfranchisement Surveyors & Solicitors to help you work out the best time to extend your lease
Peace of Mind
Exceptional 5-star customer service
Get your FREE, no-obligation quotation and information on how the LEC can help you: 
"Thank you so much for your help. You made what at first appeared like a big daunting and expensive task, simple, easy to understand and almost fun!"
Jackie and Phil - Southampton
"Thank you for helping with our freehold. Everyone has been very helpful and friendly even our surveyor and lawyer were very friendly and got things done quickly."
Kevin - Bournemouth 
"Thank you for all your effort in helping us extending the lease. I sincerely believe you saved us a lot of time and money. Please can you offer the same service for buying a house?!"
Mark - Manchester
"Tabitha thank you and your team for all your advice and help it was much appreciated. We can't thank you all enough for making sense of our position and helping us find the solution. We couldn't recommend the LEC more highly."
Sandra and Tom - Leeds
Read More About Our Costs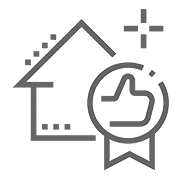 Discover How We Help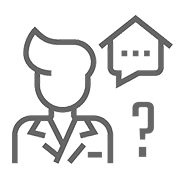 Read Our Lease Extension FAQ's
Lease Extension Calculator
Strength In Numbers
Find out how to extend your lease in a group or with neighbours with the same freeholder to give you the best chance of negotiating the lowest possible premium and reducing the costs by up to 50%.
Our experts in lease extension work together with the other leaseholders in the block, securing a group application and coordinating and managing this group at no extra cost.
Book a FREE, no-obligation lease extension consultation
Get A Quote
Hello. Wondering if you qualify for a lease extension? We'd love to hear from you.
To get your free copy of 'How To Extend Your Leasehold – The LEC Guide' and apply for a FREE, no obligation lease extension quotation inclusive of the leading specialist surveyors and solicitors costs in one money saving fixed fee. Simply fill out our contact form, send us an e-mail or call us free: